Pastors & volunteer Staff
I am grateful for God's grace in my life, and the privilege of being married to Krista for 20 years is one of the greatest joys of my life. We have three kids, Aaron, Luke, and Ellie. Each of them, in their own unique way, add so much to my life that it's hard to describe. I am humbled to be their dad! I love my family!

I'm a seminary graduate from Southern Seminary, a doctoral student, but most importantly, I am the lead pastor of Hope Church. Shepherding God's people and leading Hope Church is so exciting for me. I believe in our mission, our people, and in the power of the gospel more than ever before. The days ahead are full of great potential.

I realize more each day that the church is a gift of God's grace to me. Krista and I count it one of the greatest honors of our lives to be on mission with friends and ministry partners full of gospel hope. The story God is writing is so beautiful and rewarding; I am humbled to be a part of it!
I have been active in the local church in worship ministry since I was a teenager. However, even though I grew up hearing the truth of scripture all my life, it wasn't until 2008 that the Lord opened my eyes to my sin and saved me by his grace. Then in 2012, I felt the clear call to full time ministry. I was on staff at our sending church for four years, and it is a privilege to serve here at Hope Church now.

I am married to my wife, Erica, and we have three young kids, so our house is clean, quiet, and peaceful at all times. I am also a student at Southern Seminary, working towards my masters in theology. I love playing guitar and mixing music, as well as drawing, playing basketball, and trying my hand at simple woodworking projects.

Ultimately, I am passionate about leading people in responding to the Lord through worship. I hope to see you soon!
Director of Hope Students
I am excited to have the privilege of leading our Jr. High and High School students in a deeper relationship with Jesus Christ!

I have been married for 19 years to my wife Hillary and we enjoy serving in ministry together. We have three daughters, Allie (17), Abbie (15) and Anna (13). I have an undergraduate degree in Management and an MBA. My hobbies include coaching softball, watching documentaries, traveling and hanging out with my girls!

One of my greatest passions is helping others, especially students, deepen their faith and make much of Jesus Christ in their life.
Director of Women's Ministry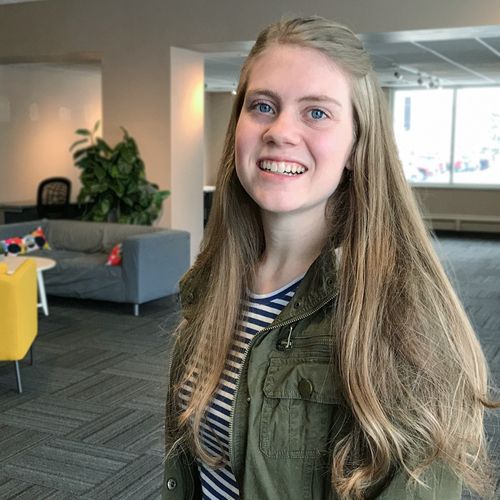 It has been my privilege to be involved at Hope Church for 3 years now, and I am blessed to be serving in a supportive role as a ministry assistant. Having lived in the Anderson area my whole life, I am excited about the opportunities we are seeing at Hope Church to connect with the local community, and my desire is to see the Lord do a work here in Madison County.

My passion is for people! Hearts and lives are changed one at a time, and I love the chance to get to know others and encourage them along in their faith.
My wife, Marla and I moved to Anderson last year after completing a 37-year career with Corning Incorporated. We have 2 sons who are married, one in Fishers, IN and the other in South Carolina. Each has 2 children; a granddaughter and grandson in Fishers and 2 granddaughters in SC. I came to know the Lord when I was 18 due to the witness of Marla and her family. I believe that Hope Church is a place to grow together and do life together for the glory of God.